MOULDED FRP GRATING
ISSUED DATE:2022-01-28 16:46:13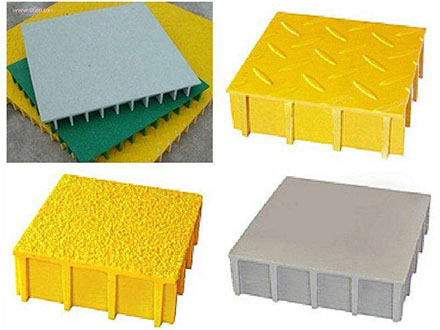 Moulded FRP grating is produced from roving fiberglass and thermosetting resin systems, compared with carbon steel grating, it has better corrosion resistance ability and non-electricity conductive, as well as colorful and light weight.
There are mainly four resin types: orthophthalic polyester resin(ORTHO), isophthalic polyester resin(ISO), vinyl ester resin(VE), phenolic aldehyde(PA). FRP grating is more commonly used in power engineering, sewage treatment, oil industries, and ocean survey as platform, walkway, flooring, ramp etc. Due to different resin type, it has different characteristics, with Ortho resin, FRP grating can be used in sea water and weak acid environment,; with ISO resin, the product can be used in middle concentration inorganic acid, inorganic alkali etc; the VE resin will strengthen the anti-corrosion ability; and PA resin can improve the fire resistance ability, it can be well used in higher temperature below 180℃. Below table can help you to choose the proper resin type:
There are FOUR types of surface for your option, the concave top, the grit top,smooth top and covered top. The grit top is recommended when you need anti-slippery products.
The main models of FRP gratings are as follows, if you need any other size or models or extra information, welcome to contact us at any time: